National Youth Science Camp Alumni Association
NYSCAA 2023 Elections
The 2023 Elections are underway! Find out about this year's candidates running for office and make sure to cast your vote by filling out the online ballot by September 30, 2023.
We are voting for the following positions:
President-Elect: 3-year term (1 year as President-Elect, 1 year as National President, 1 year as Past-President)
National Secretary: 1-year term
National Treasurer: 1-year term
Member of the Board of Advisors (BOA): 3-year term (3 positions open) and 2-year term (1 position open)

---
Past Events
May 19th Webinar with Leonardo M. R. Ferreira, PhD on "Designer immunology: repurposing and augmenting immune cells as living drugs"
Date: Friday, May 19, 2023
Time: 1:00 pm EDT

Watch the video replay on YouTube!
Lecture Overview: The immune system is everywhere in the body, from our brain to our toes. How do we tap into this bodily global positioning system? Can we design immune cells as living drugs? Is it possible to reeducate an immune system? The Ferreira Lab creates engineered immune receptors to systematically study how specificity, affinity, and signaling modulate T cell function in immunity and tolerance. Our goal is to help unleash the potential of immune cells as therapies for autoimmune disease, organ transplant rejection, cancer, and aging.
Presenter Bio: The goal of Leonardo M. R. Ferreira, PhD is to control how the immune system recognizes self and non-self. This power will allow us to weaponize the immune system's surveillance and tissue repair capabilities to cure disease and extend our health span. I am an Assistant Professor of Microbiology and Immunology and, by courtesy, of Regenerative Medicine and Cell Biology at the Medical University of South Carolina (MUSC) and the Hollings Cancer Center. As a graduate student at Harvard University with Jack Strominger and Chad Cowan, I studied human pregnancy as a model of immune tolerance and uncovered an enhancer element regulating the expression of the nonclassical tolerance-inducing molecule HLA-G. I was also the first to report the use of CRISPR/Cas9 genome editing in clinically relevant primary human cells – hematopoietic stem cells and CD4+ T cells – and generated hypoimmunogenic human pluripotent stem cells by combined CRISPR/Cas9-mediated gene knockout and knock-in. As a postdoctoral scholar with Qizhi Tang and Jeffrey Bluestone at the University of California San Francisco (UCSF), I created an anti-HLA-A2 chimeric antigen receptor (CAR) and used CRISPR/Cas9-mediated gene knock-in to replace the endogenous T cell receptor (TCR) gene with this CAR gene in primary human regulatory T cells (Tregs). The resulting CAR Tregs were suppressive specifically upon recognizing HLA-A2 in vitro and in humanized mice, and trafficked to transplanted HLA-A2+ human islets. My laboratory at MUSC focuses on using engineered immune receptors to systematically study how specificity, affinity, and signaling modulate T cell function in autoimmunity, cancer, and aging, as well as on using this knowledge to develop new cellular therapies.
---
Apr 24th Webinar with Elissa Levy on "Teaching Quantum Computing At Any Age"
Date: Monday, April 24, 2023
Time: 1:00 pm EDT

Watch the video replay on YouTube!
Topic Overview: Elissa Dunn Levy (NJ 2005) will speak about some basics of quantum computing and will discuss her journey of learning the concepts for herself to teach quantum computing to middle and high schoolers.
Speaker Information: Elissa Levy teaches teens to think and collaborate. Her goal is for the next generation of global citizens to collect useful data, conduct careful analyses, and take action to make the world more just. She also actively partners with educators and professionals nationwide with programs such as the Decolonizing Physics Group, the STEMteachersNYC Equity Lab, and the Quantum Computing Working Group. Prior to teaching, Elissa spent 8 years as a researcher and senior program manager for financial institutions.
---
Apr 14th Webinar with Samantha Hopkins, PhD on "Looking back to look forward: Conservation Paleobiology and the Value of Earth History in Understanding its Future"
Date: Friday, April 14, 2023
Time: 1:00 pm EDT

Watch the video replay on YouTube!
Talk Overview: We live in an era of profound changes in climate and habitats driven by human activity. While these changes are in many ways unprecedented, the fossil record offers a line of evidence to inform our thinking about what we can expect and how we might mitigate human influence on ecosystems. At the same time, this effort offers a case study in the value of interdisciplinarity in solving society's wicked problems.
Speaker Information: Samantha Hopkins (TN 1994, Staph 1996-1997) is an academic expert in mass extinction, paleontology, climate change and evolution. At the University of Oregon, she is Department Head of Earth Sciences. Samantha studies the evolution of ecology in mammals, primarily fossil mammals. She is also interested in the role climate change and geologic activity play in mammal evolution. Her research has explored the evolution of body size, of diet, and of burrowing habits in extinct mammals from the last 30 million years in western North America and central Asia.
---
Jan 20th Webinar with Dr. Shobi Ahmed on the "Age of Precision Neuropsychiatry & Sama Therapeutics"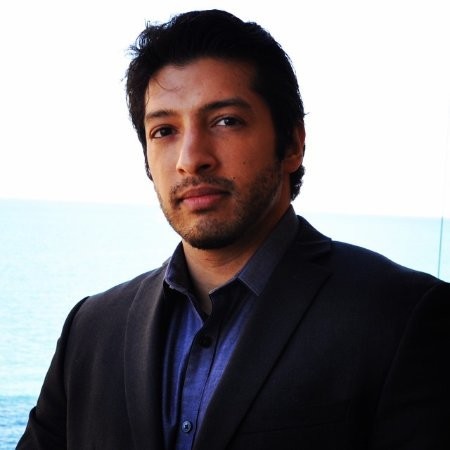 Date: Friday, January 20, 2023
Time: 3:30 pm EDT

Watch the video replay on YouTube!
Dr. Shobi Ahmed is a Physician-Scientist who received his MD/PhD from Yale & Harvard respectively. He has worked not only as pediatrician but also at various biotech companies in various capacities- Research & Development, Clinical Investigator, Clinical & Scientific Operations, Pipeline development prior to starting Sama Therapeutics, where he serves as CEO.
Background on Sama Therapeutics
Neuropsychiatric disorders are the single largest cause of human suffering. Yet, prevailing symptom-based classifications often obscure the subtle variations and common overlaps between disorders. In the absence of objective and quantitative biomarkers, psychiatric treatment decisions essentially unfold via trial and error. Sama Therapeutics synthesizes and validates predictive biomarkers grounded in neural, physiological, multi-omics, and behavioral phenotypes. The iMAGiNE𝑇𝑀 transdiagnostic discovery platform and rigorous dataset curation constitute our core expertise and intellectual property. We are seeking R&D partnerships for clinical trial stratification, target ID, optimal dosing, and endpoint selection in psychedelic therapeutics. Analytics pipelines will be advanced alongside Sama's existing ketamine clinic partners for FDA regulatory "software as medical device" 510(k)/de novo approval. Ultimately, the company aims to:
Accelerate Drug & Device Development
Discover Fundamental Neuroscience
Deliver Patient Clinical Decision Support
---
Oct 26th Seminar with Dennis Schatz (2022 NYSC Alumni of the Year) on "Making Science Learning Lifelong, Lifewide, and Lifedeep"
Date: Wednesday, October 26, 2022
Time: 7:00 pm EDT
Location: Geary Student Union Ballroom, University of Charleston campus


Watch the live video on YouTube!
What's the value of out-of-school STEM learning in an inspiring lifelong interest in STEM? This lecture will explore the evidence for the impact of out-of-school (informal) STEM learning. Lifelong learning is about making science learning something people engage in throughout their lives. Lifewide learning means making science learning something people experience in various situations throughout their lifetime. And lifedeep is about encouraging people to engage in science learning at a level that is right for them. Updating our model of STEM education to embrace both in-school and out-of-school learning has policy and funding implications as well, and the challenge is how to best increase support for schools while also expanding it to foster lifelong STEM learning as well.
About Dennis Schatz: Based in Seattle, Washington, Dennis Schatz is a Senior Fellow at the Institute of Learning Innovation. He spent more than 40 years at the Pacific Science Center in several leadership positions, including senior vice president for program development. He is the retiring president of the National Science Teaching Association (NSTA) board of directors. He serves on the board of BSCS Science Learning as well as a Technical Advisor to the Smithsonian Science Education Center (SSEC). He was the founding field editor of the journal Connected Science Learning which highlights links between in-school and out-of-school learning. He is also the author of 26 science books for children and co-author of several teacher curriculum resources.
Schatz has received numerous honors. Most recently, Asteroid 25232 was renamed Asteroid Schatz by the International Astronomical Union (IAU) in recognition of his leadership in astronomy and science education. He is also the author of 26 science books for children, and co-author/editor of several curriculum resources for teachers.
---
Mar 20th Webinar with Dr. Tim Cripe on the "The Good Side of Viruses"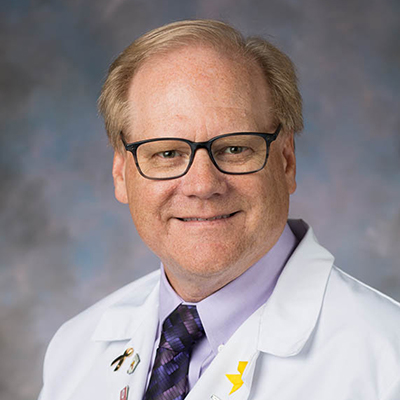 Date: Sunday, March 20, 2022
Time: 5:00 pm EDT

Watch the video replay on YouTube!
Timothy P. Cripe, MD, PhD (Maryland 1978, Staph 1979-1982) is Chief of the Division of Hematology and Oncology at Nationwide Children's Hospital, a Gordon Teter Endowed Chair in Pediatric Cancer at Nationwide Children's Hospital, and a professor of pediatrics at The Ohio State University. His lab's current research focuses on developing and testing new, targeted therapies for pediatric solid tumors and translating those findings into clinical studies. Tim and his team investigate the use of viruses that selectively infect and kill cancer cells, study their utility for killing cancer stem cells, and were among the first in the country to launch clinical trials of attenuated viruses in children.
---
Jan 24th Webinar with Raj Madhok, MD on The Art and Science of Magic
Date: Sunday, January 24, 2021
Time: 4:00 pm EST
Watch the video replay on YouTube!
Raj Madhok, MD (ND 1977, Staph 1978-1981) will present on The Art and Science of Magic. Peer behind the curtain into the world of magicians and discover how science, the arts, and magic are intertwined plus experience some onscreen magic as well!
Raj is a physician by day and magician by night. He has practiced dermatology in Minneapolis for the last 32 years. He is a graduate of the University of North Dakota and completed his dermatology residency at the Mayo Clinic.
---
Nov 7th Webinar with Dr. Karla-Luise Herpoldt on Molecular Engineering – building new molecules for new challenges (and how you can help cure COVID-19)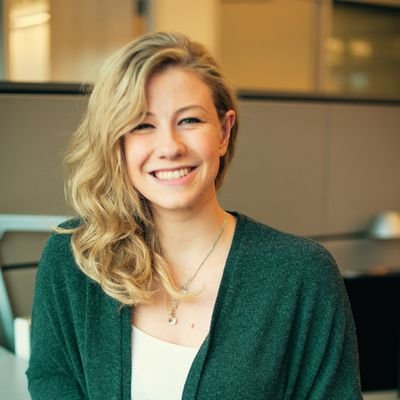 Date: Saturday, November 7, 2020
Time: 6:00 pm EST
Dr. Karla-Luise Herpoldt (Germany 2006, Staph '08+, Presenter '14+) will present on Molecular Engineering – building new molecules for new challenges (and how you can help cure COVID-19). Karla-Luise is a Senior Research Fellow at the Institute of Protein Design at the University of Washington. Here she designs and builds proteins which don't exist in nature and uses them to tackle problems in chemotherapy delivery and to build vaccines to prevent the world's most vulnerable children from dying from something as simple as diarrhea. She has a Master's in Physics from the University of Oxford and a PhD in Biochemistry and Molecular Biology from Imperial College London. Karla is a keen educator and science communicator who has lectured internationally. She is particularly passionate about encouraging young women in science, both through mentorship and policy work on an international level.
---
NYSAcademy Collaboratory (previously NYSF Collaboratory)
The NYSAcademy has created an online social destination, NYSAcademy Collaboratory, to help connect alumni, presenters, staff, and donors who support the mission of the NYSAcademy to inspire lifelong engagement and ethical leadership in STEM.
Use the NYSAcademy Collaboratory to:
Connect: Engage old friends and make new as you connect with NYSCamp delegates, staff, and presenters from yesterday and today.
Mentor: Further the mission of the NYSAcademy by providing knowledge, advice, and career development resources to current students, delegates, staff, and recent alumni.
Expand: Broaden your professional STEM network by connecting with others who share similar educational background, passion, and experience.
Engage: Remain an active member of the NYSAcademy community by sharing photos, information and updates, interacting with others, and attending alumni social and professional events.
You can join the NYSAcademy Collaboratory with your own email address or existing LinkedIn or Facebook account; you control your own privacy settings. The NYSAcademy will distribute invitations to alumni using information currently held in the NYSAcademy's alumni database; you can join now at https://nysfcollaboratory.org.

*Note: "Staph" is the traditional spelling for the National Youth Science Camp staff to highlight their infectious enthusiasm!